To laugh, cry or a bit of both? 😂😭
We've walked into so many different situations over the years when it comes to hosting a diverse range of Airbnb Guests. Welcome to a new series by Roomerang – Things only an Airbnb Host would know.
Scrub a dub, dub, dub, dub… ahh! …more scrubbing!
It's an unfortunate truth that you'll find yourself on your knees pondering just how that banana found its way behind the TV mounted on the wall. Or something similarly peculiar. An Airbnb Host inevitably become a Professional cleaner – your 5 star reviews depend on it! ⭐️⭐️⭐️⭐️⭐️
Adding to the your scrubbing woes, you have to love it when a Guest stays past check-out and to 'get the job done' it'll be all hands on deck to properly clean, reset and refresh the listing from top to bottom.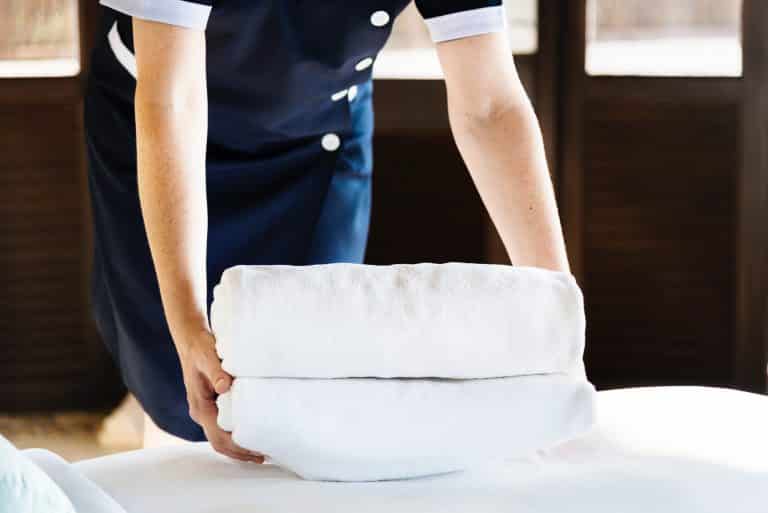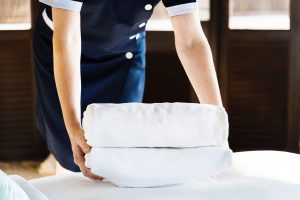 It's important to understand the hospitality business has these time-sensitive moments – particularly between a Guest's departure and new arrival. Naturally you can remove the problem by blocking out same day arrivals (not our recommendation) or more reasonably tighten up your rules and communications around your Guest check-in / check-out procedures.
Alternatively, you can look towards a local team and outsource your Housekeeping needs.
2 Queen Beds. My 9 friends can fit right?
Why some travellers request to book a large community into a small apartment – we'll never know! (We do actually know – they're typically working within a budget.) 
It's important to understand that these types of questions ARE going to come up. A question for today, is a question for tomorrow and the next and the next. Repeat. Whilst we all take the time to present and clarify our Airbnb Listing's attributes the obvious simply isn't so obvious to the weary traveller.
We recommend preparing some saved messages for those repetitive queries. Embrace that cut and paste life. If you're running a larger operation then an automated messaging service like Smartbnb may just save you hours per week.
Being a great host IS 95% clear and polite communication! 💯
'Smart Pricing' that well… isn't.
Hold your ground when it comes to your rates and Airbnb's constant push for you to drop your pricing – you know what the local backpacker's rates are!
Whether it's Airbnb, Booking.com or another booking provider, their pricing algorithms and recommendations are built to drive bookings so they may charge you a service fee. Cheapest price wins a lot. Keep your prices competitive with the market but tuned to the standards and personality of your listing.
You'll find a range of 3rd party pricing solutions available in the market. We recommend testing them out as their effectiveness can vary from city to city. Through a little competitive analysis and research, you'll be able to build your pricing expectations and compare effectively.
At Roomerang we review and tune all pricing daily ourselves inline with our own algorithms.
A 1 Star Review when you didn't earn it.
You've done EVERYTHING right, your listing was perfectly prepared and you gave the Guest their space to enjoy their time whilst in town. Then a 1 or 2 star review lands! For a moment or two, you lose your professional outlook – it feels supremely personal in that moment.
Even worse still, you discover the rating is due to some oddity totally out of your control! It's hard to stop Gary the friendly Greyhound down the road from barking – he's a dog after all. Welcome – you've achieved peak frustration on the reviews front for your Airbnb. 😖🙏
A few things to consider in order:
Deep breathes,

many of them

. Do not respond to a review on Airbnb in anger or frustration. Sleep on it!

If there are falsehoods presented in the review correct them politely and professionally. Your response is a reflection on you and your potential Guests will be reading them.

Take a moment and ask yourself how you can best avoid this issue again. As ridiculous as it may seem to you, it might be best to let future Guests know that dogs live and bark in your neighbourhood.

Is the review discriminatory or defamatory bordering on a legal response? This the only time it's worth escalating for potential removal by Airbnb.

Now MOVE ON. Welcome your next Guest in and back onto the 5 star review train you're accustomed to. Positive momentum in your review frequency is more important than a single bad review.
As an integrated Airbnb Property Management company we've seen and felt all the emotions – we've also learnt to tackle them with a mature and professional mindset.
What other unique Airbnb Host learning moments do you think we should cover? We'd love to hear your lessons and stories!