Call us a little nutty but nothing brings us more pleasure than sitting down with one of our existing clients (an Airbnb Host or more traditional Landlord) to review their portfolio of properties to set some kick ass goals for the next 12 months! Check out our short term property managers in Melbourne.
Before we do that though, we like to collate existing Host feedback with a strong set of data around the markets we serve and well, the data speaks. So what did it say?  🤔
In two words, continued growth. 🚀
Short Term Rental (STR) markets across all major Australian cities continue to see rapid growth. Unfortunately this growth has applied significant downwards pressure on those awesome peak rates achieved in 2018. That said, we're not advising pulling the ripcord for STR in 2019 – far from it! The vast majority of existing STR properties under our management will continue to be very profitable across all upcoming seasonal changes.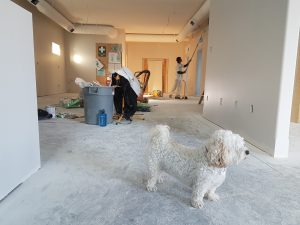 On the Long Term Rental (LTR) front, the underlying population growth of our large Australian markets remain and we continue to see LTR stock fill quickly along with steadily increasing rental returns on renewal.

With that in mind, we do expect to be having more honest, data-driven conversations with Hosts who are at greater potential risk of exceedingly poor rental returns during those off-peak seasonal periods.
So as we navigate those conversations, we're discovering a little clarity on the differences between STR and LTR is necessary for Hosts weighing up their options. Here are 4 key variables you'll want to consider! 📋✍️


Rental Returns
The STR industry will continue to flourish thanks to the fundamental truth – it delivers more bang for a Host's buck than LTR. Typical returns range between 2x through to 10X depending on the attributes of the property at hand.
On the flip side, LTR does one thing very well – it provides supremely consistent rental yields all year round. Whilst not as dynamic as STR, continued growth in LTR returns are nothing to sneeze at!


Guest vs Tenant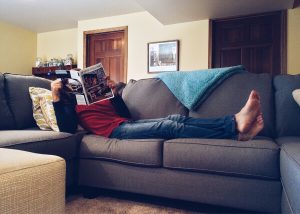 The differences between hosting a Guest in a STR and a Tenant occupying a LTR are not always easy to identify as a burgeoning property investor. Furthermore, all major Australian property markets have their unique laws and regulations when it comes to both sides of the market.
As your STR manager, we maintain and enforce the right to evict ANY Guest AT ANY time across their stay should they break the terms of their short stay contract with us.
A LTR Tenant, under a long term rental lease, has significant rights (and responsibilities) they must adhere to under the State's applicable tenancy act/laws.
As a modern, proactive manager of both STR and LTR properties we've mastered and continue to inform each Guest / Tenant of their rights and responsibilities regarding local laws and regulations.
Maintained Excellence
All of Roomerang's STR stock is carefully styled and optimised to stand out against the competition and deliver 5 star reviews consistently. To ensure these high standards are maintained, our housekeeping team comprehensively inspects and cleans each listing after every single stay.
On the other hand, the Tenant takes over full control of the property under a standard LTR tenancy agreement – this includes the with daily cleaning and maintenance duties. In line with your rights as a landlord, we keep a keen eye on your investment with quarterly inspections.
In short, STR is high touch ensuring the highest listing standards are maintained whilst LTR hands over the day-to-day maintenance reins to the Tenant.
Property Flexibility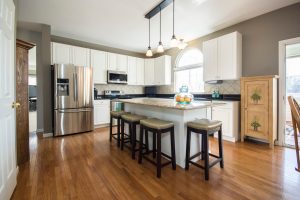 We all have family and friends coming to town from time to time and whilst we do advise against breaking the profitable momentum of a STR, we also understand that being able to provide good accommodation for those we care about can be a higher priority.
On the flipside, a LTR simply does not have this flexibility, once a Tenant occupies the property, they're settled in for an extended period of time (usually a minimum period of 12 months).
~
Property markets continue to evolve and perhaps your investment goals may have too! If you are one of our awesome clients thinking about your goals for 2019, why not reach out for a chinwag? At Roomerang, we're experts who love providing clarity and sanity across both sides of the property rental market. Let's have a chat! 💰📈🚀
Related Tag: Short Term Property Manager Melbourne.